Today we are talking about Zestimates and Redstimates. How accurate are these home valuations?
There is a lot of misinformation out there when it comes to your home valuation estimates. One of my favorite articles can be found here discussing how the former CEO of Zillow listed his home for $8,000,000 more than the Zestimate provided by Zillow. Take a look at espisode 2 below to get some more insight then reach out to us with any additional questions or to get a proper valuation of your own.
What were Doing at Mint Real Estate
---
We built Mint Real Estate in the middle of 2020 during the Pandemic and to say we have put our blood sweat and tears into it would be an understatement. We had a vision of hiring/training the best agents in the industry to approach the buying and selling experience with their client from an investment and education standpoint. Having done countless consultations and education calls with buyers and sellers over the last 12 years we found two trending paint points.
1. People consistently felt that transparency was lacking in the industry with all of the online marketing and search platforms. Our solution to that was www.mymintrealestate.com where we make sure agents aren't pretending to be listing agents on home they are not and no one is selling your data.
2. The lack of simple education on every nuance in the buying and selling process is infuriating. People are busy and don't have time to absorb all of the webinars, long winded videos, and agents using acronyms without explanation.
Problem number
is now being solved with our 1 minute educational videos we have produced and will post every Monday! Our goal is to educate and empower everyday people to make confidently make decisions in our fast moving real estate market. Your shares, comments, and love will help spread the wealth as we do our best to educate. You can find each video on Instagram @mintrealestateinc or on our Facebook page.
Take a look at our first episode below
Do You Have Enough Money Saved for a Down Payment?
One of the biggest misconceptions for first-time homebuyers is how much you'll need to save for a down payment. Contrary to popular belief, you don't always have to put 20% down to buy a house. Here's how it breaks down.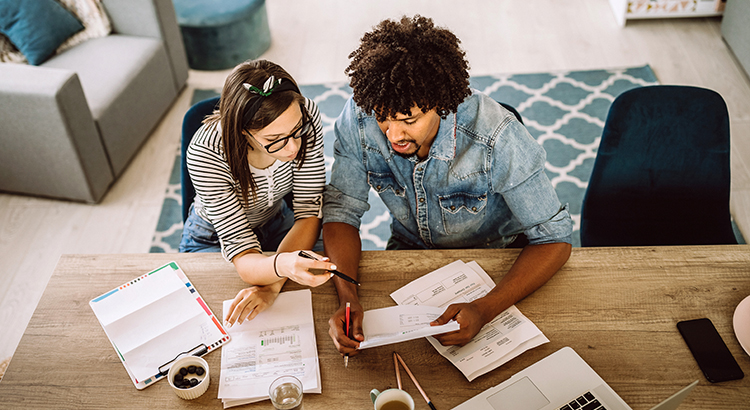 A recent survey by Point2Homes mentions that 74% of millennials (ages 25-40) say they're interested in purchasing a home over the next 12 months. The study notes, "88% say they have significantly less savings than the average national down payment amount, which is $62,600."
Thankfully, $62,600 is not the amount every buyer needs for a down payment in the United States. There are many different options available, especially for first-time homebuyers (millennial or not). That amount can also be significantly less, depending on the purchase price of the house.
According to the National Association of Realtors (NAR), "The median existing-home price for all housing types in August was $310,600." (These are the latest numbers available). NAR also indicates that:
"In 2019, the median down payment was 12 percent for all buyers, six percent for first-time buyers, and 16 percent for repeat buyers." (See graph below):
That means if a qualified first-time buyer purchases a home at today's median price, $310,600, with a 6% down payment, in reality, the down payment only amounts to $18,636. That's nowhere near $62,600.
Knowing there are also programs like FHA where the down payment can be as low as 3.5% of the purchase price for a first-time buyer, that up-front cost could be significantly less – as little as $10,871 for the same home noted above. There are also other programs like USDA and loans for Veterans that waive down payment requirements.
The Point2Homes study also shares how much millennials have indicated they've saved for a down payment. As we can see in the graph below, 39% have already saved enough for a down payment on a median-priced home. Another 47% are close to reaching that goal, depending on the purchase price of the home.Unfortunately, the lack of knowledge about the homebuying process is keeping many motivated first-time buyers on the sidelines. That's why it's important to contact a local real estate professional to understand the requirements in your local area if you want to buy a home. A trusted agent and your lender can guide you through the process.
Bottom Line
Be careful not to let big myths about homebuying keep you and your family out of the housing market. Let's connect to discuss your options today.
The #1 Reason Not to Wait to List Your House for Sale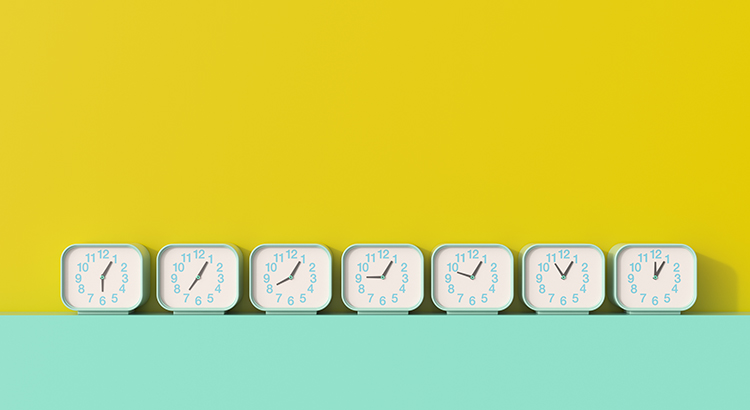 Many industries have been devastated by the economic shutdown caused by the COVID-19 virus. Real estate is not one of them.
Mark Fleming, Chief Economist for First American, just reported:
"Since hitting a low point during the initial stages of the pandemic, the only major industry to display immunity to the economic impacts of the coronavirus is the housing market. Housing has experienced a strong V-shaped recovery and is now exceeding pre-pandemic levels."
Buyer demand is still strong heading into the fall. ShowingTime, which tracks the average number of buyer showings on residential properties, just announced that buyer showings are up 61.9% compared to the same time last year. They went on to say:
"Normally, real estate activity begins to slow down in the late summer, but this year it peaked in July, August and into September."
There Is One Big Challenge
Purchaser demand is so high, the market is running out of available homes for sale. Just last week, realtor.com reported:
"Since the beginning of the COVID pandemic in March, nearly 400,000 fewer homes have been listed compared to last year, leaving a gaping hole in the U.S. housing inventory."
The National Association of Realtors (NAR) revealed that, while home sales are skyrocketing, the inventory of existing homes for sale is dropping dramatically. Below is a graph of existing inventory (September numbers are not yet available):Homebuilders are increasing construction, but they cannot keep up with the high demand. Bill McBride, founder of the Calculated Risk blog, in discussing inventory of newly constructed houses, notes:
"The months of supply decreased to 3.3 months…This is the all-time record low months of supply."
What does this mean for sellers?
Anyone thinking of putting their home on the market should not wait. A seller will always negotiate the best deal when demand is high and supply is limited. That's exactly the situation in the real estate market today.
Next year, when the pandemic is hopefully behind us, there will be many more properties coming to the market. Don't wait for that increase in competition in your neighborhood. Now is the time to sell.
Bottom Line
Let's connect today to get your house on the market at this optimal time to sell.
Why Selling this Fall May Be Your Best Move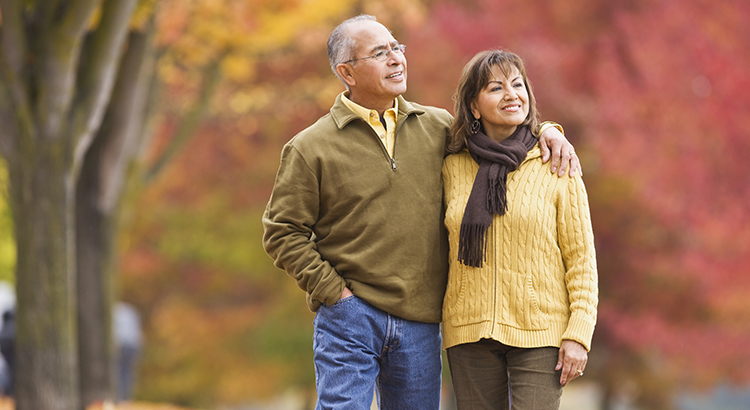 If you're thinking about moving, selling your house this fall might be the way to go. Here are four highlights in the housing market that may make your decision to sell this fall an easy one.
1. Buyers Are Actively in the Market
ShowingTime, a leading real estate showing software and market stat service provider, just reported that buyer traffic jumped 60.7% compared to this time last year. That's a huge increase.
It's clear that buyers are ready, willing, and able to purchase – and they're in the market right now. In many regions of the country, multiple buyers are entering bidding wars to compete for the home they want. Take advantage of the buyer activity currently in the market so you can sell your house in the most favorable terms.
2. There Are Not Enough Homes for Sale
In the latest Existing Home Sales Report, the National Association of Realtors (NAR) announced that there were only 1.49 million units available for sale. That number was down 18.6% from one year ago. This means in the majority of the country, there aren't enough homes for sale to satisfy the number of buyers.
Due to the health crisis, many homeowners were reluctant to list their homes earlier this year. That will change as the economy continues to recover. The choices buyers have will increase going into the new year. Don't wait until additional sellers come to market before you decide to make a move.
3. The Process Is Going Quickly
Today's ultra-competitive environment has forced buyers to do all they can to stand out from the crowd, including getting pre-approved for their mortgage financing. This makes the entire selling process much faster and simpler, as buyers know exactly what they can afford before shopping for a home. According to the latest Origination Insights Report from Ellie Mae, the time needed to close a loan is just 49 days.
4. There May Never Be a More Important Time to Move
You've likely spent much of the last six months in your current home. Perhaps you now realize how small it is, and you need more space. If you're working from home, your children are doing virtual school, or you just need more space, your current floor plan may not work for your family's changing needs.
Homebuilders are beginning to build houses again, so you can choose the exact floor plan to match what your family needs, and you can make sure the outdoor space is what you want too.
Bottom Line
The housing market is prime for sellers right now, so let's connect to get the process started this fall. If the timing is right for you and your family, the market is calling your name.
Where Are Home Values Headed?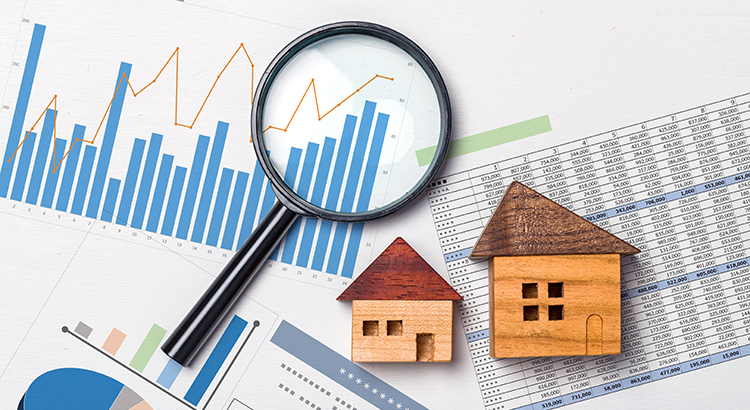 As shelter-in-place orders were implemented earlier this year, many questioned what the shutdown would mean to the real estate market. Specifically, there was concern about home values. After years of rising home prices, would 2020 be the year this appreciation trend would come to a screeching halt? Even worse, would home values begin to depreciate?
Original forecasts modeled this uncertainty, and they ranged anywhere from home values gaining 3% (Zelman & Associates) to home values depreciating by more than 6% (CoreLogic).
However, as the year unfolded, it became clear that there would be little negative impact on the housing market. As Mark Fleming, Chief Economist at First American, recently revealed:
"The only major industry to display immunity to the economic impacts of the coronavirus is the housing market."
Have prices continued to appreciate so far this year?
Last week, the Federal Housing Finance Agency (FHFA) released its latest Home Price Index. The report showed home prices actually rose 6.5% from the same time last year. FHFA also noted that price appreciation accelerated to record levels over the summer months:
"Between May & July 2020, national prices increased by over 2%, which represents the largest two-month price increase observed since the start of the index in 1991."
What are the experts forecasting for home prices going forward?
Below is a graph of home price projections for the next year. Since the market has changed dramatically over the last few months, this graph shows forecasts that have been published since September 1st.
Now What?
The numbers show that home values have weathered the storm of the pandemic. Let's connect if you want to know what your home is currently worth and how that may enable you to make a move this year.
---
Get your free home valuation instantly below. No contact information required.