As mortgage rates started to rise this year, many homeowners began to wonder if the value of their homes would fall. Here's the good news. Historically, when mortgage rates rise by a percentage point or more, home values continue to appreciate. The latest data on home prices seems to confirm that trend.
According to data from CoreLogic, home price appreciation has been re-accelerating since November. The graph below shows this increase in home price appreciation in green: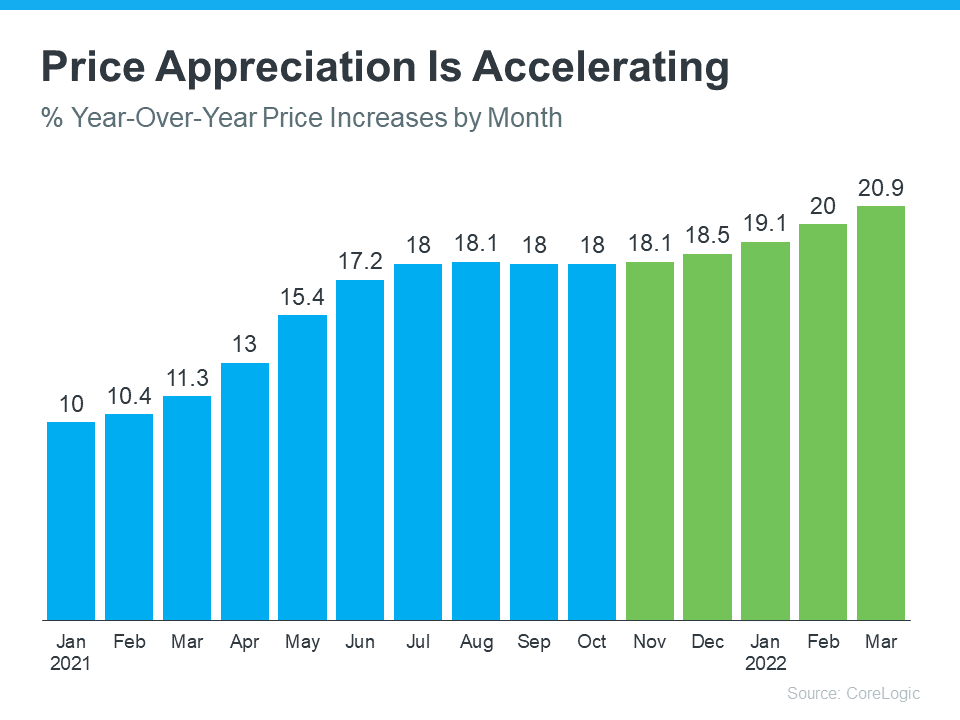 This is largely due to an ongoing imbalance in supply and demand. Specifically, housing supply is still low, and demand is high. As mortgage rates started to rise this year, many homebuyers rushed to make their purchases before those rates could climb higher. The increased competition drove home prices up even more. Selma Hepp, Deputy Chief Economist at CoreLogic, explains:
"Home price growth continued to gain speed in early spring, as eager buyers tried to get in front of the mortgage rate surge."
And experts say prices are forecast to continue appreciating, just at a more moderate pace moving forward. A recent article from Fortune says:
". . . the swift move up in mortgage rates . . . doesn't mean home prices are about to crash. In fact, every major real estate firm with a publicly released forecast model . . . still predicts home prices will climb further this year."
What This Means for You
If you're thinking about selling your house, you should know you have a great opportunity to list your home and capitalize on today's home price appreciation. As prices rise, so does the value of your home, which gives your equity a big boost.
When you sell, you can use that equity toward the purchase of your next home. And at today's record-level of appreciation, that equity may be enough to cover some (if not all) of your down payment.
Bottom Line
History shows rising mortgage rates have not had a negative impact on home prices. Now is still a great time to sell your house thanks to ongoing price appreciation. When you're ready to find out how much equity you have in your current home and what's happening with home prices in your local area, let's connect.
Why Selling this Fall May Be Your Best Move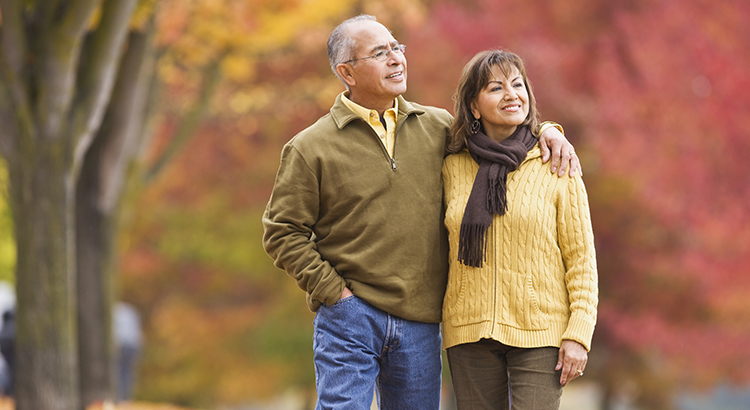 If you're thinking about moving, selling your house this fall might be the way to go. Here are four highlights in the housing market that may make your decision to sell this fall an easy one.
1. Buyers Are Actively in the Market
ShowingTime, a leading real estate showing software and market stat service provider, just reported that buyer traffic jumped 60.7% compared to this time last year. That's a huge increase.
It's clear that buyers are ready, willing, and able to purchase – and they're in the market right now. In many regions of the country, multiple buyers are entering bidding wars to compete for the home they want. Take advantage of the buyer activity currently in the market so you can sell your house in the most favorable terms.
2. There Are Not Enough Homes for Sale
In the latest Existing Home Sales Report, the National Association of Realtors (NAR) announced that there were only 1.49 million units available for sale. That number was down 18.6% from one year ago. This means in the majority of the country, there aren't enough homes for sale to satisfy the number of buyers.
Due to the health crisis, many homeowners were reluctant to list their homes earlier this year. That will change as the economy continues to recover. The choices buyers have will increase going into the new year. Don't wait until additional sellers come to market before you decide to make a move.
3. The Process Is Going Quickly
Today's ultra-competitive environment has forced buyers to do all they can to stand out from the crowd, including getting pre-approved for their mortgage financing. This makes the entire selling process much faster and simpler, as buyers know exactly what they can afford before shopping for a home. According to the latest Origination Insights Report from Ellie Mae, the time needed to close a loan is just 49 days.
4. There May Never Be a More Important Time to Move
You've likely spent much of the last six months in your current home. Perhaps you now realize how small it is, and you need more space. If you're working from home, your children are doing virtual school, or you just need more space, your current floor plan may not work for your family's changing needs.
Homebuilders are beginning to build houses again, so you can choose the exact floor plan to match what your family needs, and you can make sure the outdoor space is what you want too.
Bottom Line
The housing market is prime for sellers right now, so let's connect to get the process started this fall. If the timing is right for you and your family, the market is calling your name.